Welcome to South Walton Montessori Academy
SWMA, established in 2004, is committed to providing children with a foundation for lifelong learning. Our programs include Toddler (ages 18 months – 3), Early Childhood (ages 3-6), Lower Elementary (ages 6-9), Upper Elementary (ages 9-12), and Middle (ages 12-15).
Our non-profit school is designed to nurture the development of the whole child through creative discovery and interaction with teachers, peers and materials. We believe in preparing an enthusiastic environment that will nurture the growing child. Our curriculum fosters intellectual, physical, social, and emotional development and prepares our children to be global citizens.
We are located in the coastal town of Santa Rosa Beach in Northwest Florida. SWMA is guided by the standards set forth by the American Montessori Society – www.amshq.org
Click Here to Contribute to Our Annual Fund >>>
SOUTH WALTON MONTSSORI ACADEMY MAKES COVER STORY OF INTERNATIONAL MAGAZINE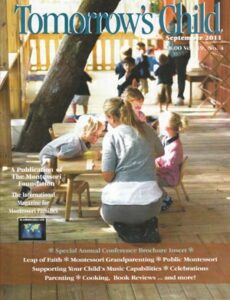 South Walton Montessori Academy is honored to be…READ MORE>>
How To Get Started?
Schedule a Tour
TODAY!
Tuition for the 2023/24 school year is $11,500.  We offer monthly and quarterly payment plans and financial assistance to qualifying families.  We also participate in scholarships through Step Up For Students, and AAA.
Classrooms are filling up quickly.  The first step in the Enrollment process is to set up a tour of the school.