Welcome to South Walton Montessori Academy
Thank you for your interest in South Walton Montessori Academy.
We are located at 101 Eden Gardens Road in Point Washington, FL.  We currently have enrolled approximately 80 children between the ages of 18 months through the 8th grade.
Toddler Class:
18 months up to 3 years old.  Max of 12 students with 2 teachers.
Primary Class:
3 to 6 year olds.  Max of 30 students for 3 teachers.
Lower Elementary:
First, Second and Third Grade.  Max of 20 students for 2 teachers.
Upper Elementary:
Fourth, Fifth and Sixth Grade.  Max of 20 students for 2 teachers.
Middle School:
Seventh and Eighth Grade.  Max of 10 students for 1 teacher.
 **The ages listed above for each class are APPROXIMATIONS and often vary**
 We follow a similar calendar as Walton County Public Schools.
Drop off is between 8 and 8:20.
Pick up times are as follows:
Toddler:  2:30PM 
Primary: 2:45 PM      
 Elementary & Middle: 3:00PM
 All students wear uniforms.  Khaki bottoms with Navy or Grey T-shirts or Polos.
Students bring their own lunch in accordance with our healthy food policy.
 Parents are required to attend a minimum of 4 Parent Education nights throughout the year.  Parent Education nights are offered monthly in the evenings and childcare is provided for a nominal fee.   Parents are strongly encouraged to attend every meeting.  This is one of the most important things you can do to understand your investment in your child's education.
What is Montessori?
The Montessori Method of education, developed by Dr. Maria Montessori, is a child-centered educational approach based on scientific observations of children from birth to adulthood. Dr. Montessori's Method has been time tested, with over 100 years of success in diverse cultures throughout the world.
It is a view of the child as one who is naturally eager for knowledge and capable of initiating learning in a supportive, thoughtfully prepared learning environment. It is an approach that values the human spirit and the development of the whole child—physical, social, emotional, cognitive.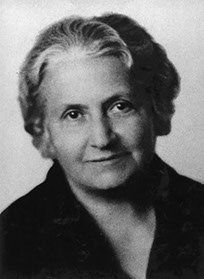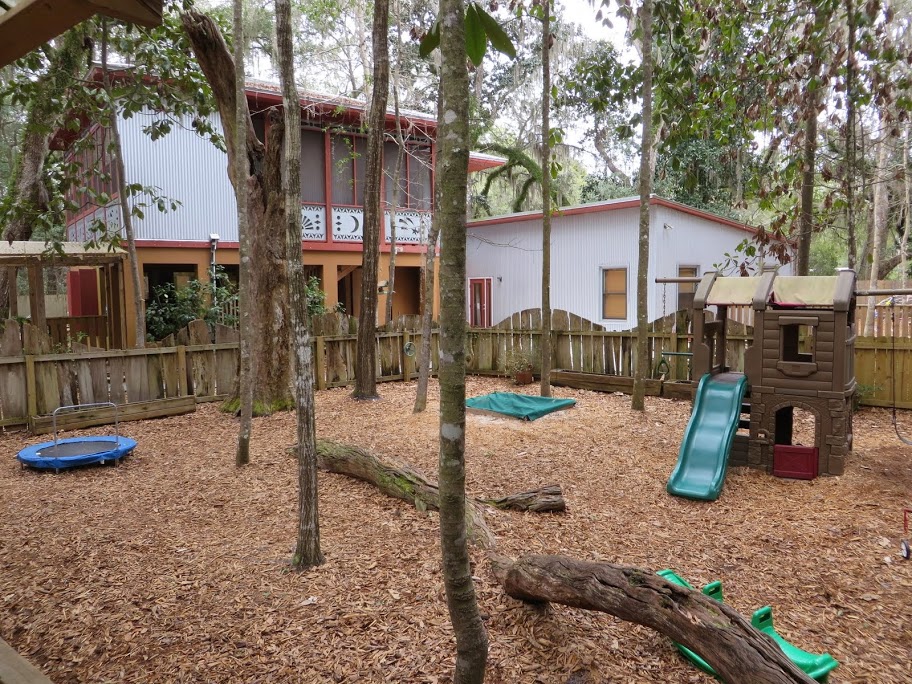 South Walton Montessori Academy Staff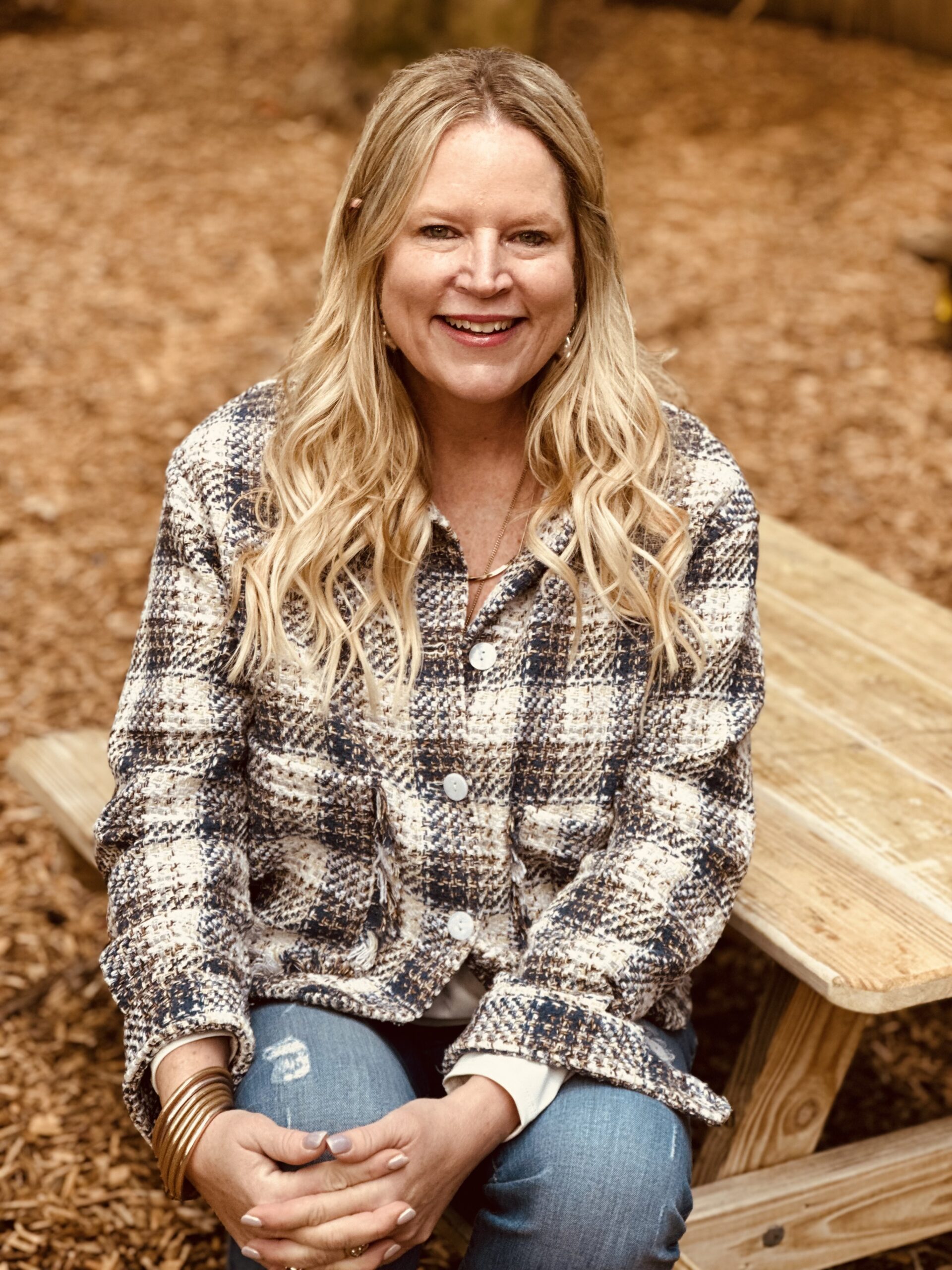 Beth Brock
Head of School
Beth Brock grew up in Atlanta, GA and has enjoyed vacationing along the Emerald Coast her entire life. She attended Appalachian State University in Boone, NC, where she graduated on the Dean's List with a BS in Early Childhood Education.  She obtained her Montessori Director/Administrator Credential through AMS at Houston Montessori Center in December of 2012.
Always one for adventure, she was a White Water River Guide in college and has enjoyed extensive worldwide travel. After graduation, she was the Assistant Teacher in the Infant and Primary classrooms at a Montessori School in Breckenridge, Colorado. Beth enjoys fishing, live music, and spending time on the beautiful emerald coast beaches.  Beth holds the title of Head of School/Principal, and is the main point of contact for the school.  Beth joined SWMA in 2008.
Tammy Sumner
Toddler Lead Teacher
Tammy is the lead teacher for the Toddler Community.  She received her Montessori Infant/Toddler credential in 1997 from the Montessori Education Center of the Rockies-Pacific Northwest.  Tammy was first introduced to Montessori education when observing a Montessori Toddler classroom in Anchorage, Alaska and knew it was the teaching method that made the most sense to her.  When the opportunity presented itself to move to Seattle, Washington to take the training, Tammy packed up and moved to Seattle where she taught until 2003 when she moved to Phoenix, Arizona to teach at Khalsa Montessori School.
Although she loved the Southwest, when she got married in the summer of 2005, Tammy found herself in Sylvester, Georgia.  She spent the next few years being a full time step mom for three children.  Tammy also spent time being a volunteer for CASA, a program that is a judicial advocate for children who are in foster care.  In late 2010, Tammy found an ad for a Toddler Teacher on the AMS website, and made a call to South Walton Montessori Academy.  After observing the classroom and meeting the staff, Tammy fell in love with the school and the area, and began teaching at SWMA in February, 2011.  Tammy enjoys cooking, entertaining, and reading in her spare time.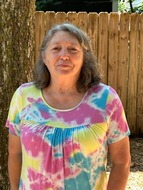 Debbie Ward
Toddler Teacher
Debbie has been working with children for many years. After observing the Toddler environment at SWMA over 16 years ago, she fell in love with the Montessori philosophy and joined the staff. Debbie graduated with honors in 1996 with an Associate of Arts degree in Elementary Education from Okaloosa Walton Community College. In the summer of 2012, she attended the Infant/Toddler teacher training at Montessori Education Center of the Rockies in Boulder, Colorado. She completed her training as an intern in the toddler class at SWMA, and is now a certified Montessori Toddler teacher. Debbie joined SWMA in 2005.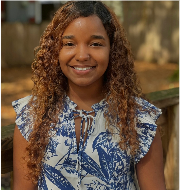 Jailene de la Cruz
Primary Lead Teacher
Jailene was born and raised in Miami, Florida, and came from a Spanish-speaking home. She first fell in love with Montessori in 2017, when her daughter was 6 months old. After learning more about Montessori, she started implementing the philosophy at home and loved seeing how well it was working with her daughter.  She is currently pursuing her degree in lower elementary education. Jailene joined the team of Primary teachers at SWMA in January 2021.
In her free time, she is usually in the Dominican Republic or Puerto Rico. Jailene loves spending time with her family, outdoors, and traveling.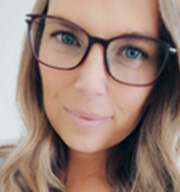 April Marcell
Primary Assistant Teacher
April Marcell grew up in Gainesville, FL where she attended Santa Fe College after receiving a (GS) Scholarship in Early Childhood Development. There she received an Associate of Arts degree in Sociology and Photography. While attending SFC she worked with children at the elementary school level with ages ranging from 4-10 years old. She later transferred to the University of North Florida in Jacksonville. After her first year attending, she felt the need to follow her heart and become a stay-at-home mom to her daughter for the next 11 years. While at home with her daughter, she explored her passion for the Montessori philosophy/teachings and was greatly impressed with her daughter's progression and development.
Once returning back to the workforce, she couldn't deny her passion for children and decided to work with infants and toddlers at The Preschool at Point Washington and local child care facilities. After several years of implementing many of the Montessori methods, she decided she needed to follow the path before her and learn more about the Montessori Philosophy.
Now, she's growing her love and education in the Montessori philosophy and has become a full time Primary Teacher's Assistant here at South Walton Montessori Academy. She's extremely excited to help little ones conquer their individual milestones and discover their unique capabilities in their years here at SWMA.
She's lived all over Florida but has been in Santa Rosa Beach for 8 years. She's a lover of art, animals, laughter, plants/gardening, everything beach, and the outdoors.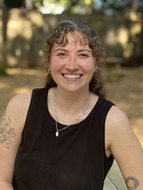 Taylor Ciza
Primary Assistant Teacher
Taylor Ciza was born and raised in Alabaster, Alabama.  She attended Troy University and graduated with a Bachelor of Fine Arts with a concentration in photography in 2020.  She has lived in Florida for over a year, and has loved every minute!
Taylor has a passion for Art and enjoys photography, watercolor painting, and art history.  She studied abroad in Italy to persue her knowledge of all things art.
Taylor was introduced to Montessori education through family connections and loved the philosophy and the atmosphere of the classrooms. She is excited to grow in the welcoming SWMA environment.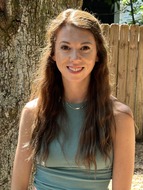 Emily Turner
Lower Elementary Lead Teacher
Emily is a Florida native who was born and raised in Panama City. She began her journey in childcare working in traditional preschools, but felt drawn to look for other methods of education. She was introduced to Montessori in 2018 and instantly fell in love with the philosophy.
Emily Started off as a substitute teacher at SWMA, spending a majority of that time in the Toddler, Primary, and Lower Elementary classrooms before accepting a full-time position in Lower El. She spent the next four years assisting and being mentored by Catherine Beall and began her Elementary 1 Montessori training with CGMS in 2022, completing her residency that summer.
Emily also completed her 200-hour Yoga Teacher Training in 2020 and is certified in Trauma Informed Yoga. In addition to teaching in Lower Elementary, she is our PE Specialist here at SWMA.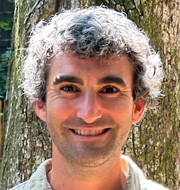 Sean Stoerrle
Lower Elementary Assistant Teacher
Sean Stoerrle, a graduate of Washington College, has been connecting children with their dreams and creating agents of change for the Maasai tribe in East Africa for over a decade.
After finishing school with degrees in Political Science and Philosophy, Sean ventured off to Tanzania, devoting his time to relief work aimed at the grass-roots level. While there, he developed and registered a non-profit for humanitarian assistance with several locals that he befriended along the way.
Since Africa, Sean's passion for humanitarian work and environmental activism propelled him to backpack areas of Europe, South East Asia, and many parts of the lower 48. He stopped in Vermont for a few years to teach snowboarding to children and has kept ocean conservation a top priority along his journey.
He is now on his biggest adventure yet: fatherhood. Sean, his wife, Steph, and newborn, Ziggy Nalu, have been residing along the Emerald Coast and are looking forward to many more prosperous years to come. Sean has spent time rehabilitating our coastlines, rescuing sea turtles, and promoting sustainable development throughout the community.
Sean's passions for Mother Gaia, adventure, and sustainable preservation are contagious and he plans to bring this energy to South Walton Montessori Academy.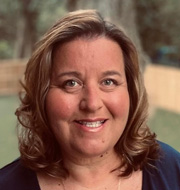 Suzanne Courtney
Upper Elementary Lead Teacher
Suzanne moved to the area from Wilmington, NC in June of 2022.   She graduated from the University of Kentucky with a BA in Psychology and an Associate in Family Studies/Child Development.  She received her Teaching Certification from the University of West Florida. After completing that program, she returned to Montessori and now holds Certifications for both  Lower and Upper Elementary.
The 2023/24 school year will be her 11th year teaching Montessori. She has taught at all levels in both the private and public sectors. Suzanne says, "Montessori is my passion, and I am pleased to continue the legacy that Dr. Montessori created with every child in mind. I enjoy exploring the academic side with students while also nurturing the whole child. Independence, intrinsic motivation and curiosity are the foundations for my learning environment."
Suzanne loves spending time exploring new areas with her cocker spaniel, Macey-Lou. She also enjoys reading, relaxing at the beach, listening to live music of all genres, and simply enjoying the wonderful things that life has to offer.  She is excited to live on the Emerald Coast, and is thrilled to be part of the SWMA team!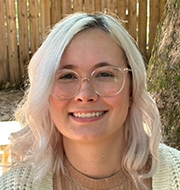 Jordan Keenan
Upper Elementary Assistant Teacher
Jordan Keenan grew up in Raleigh, North Carolina, where she enjoyed spending her time volunteering with local youth groups.  She attended West Virginia University and studied Communications.  Jordan loves Art and has taken classes in Ceramics and Digital Art. In 2020, she moved to the beautiful Emerald Coast and began working at a local institution, The Red Bar.
In January of 2023, she got married, and she and her husband have two fur babies, Jackson and Lola.   When a friend told her about the Assistant Teacher position at SWMA, she was intrigued.  The more she learned about Montessori, the more she loved it, and she felt an immediate connection with the philosophy.
After visiting the school, she knew that SWMA was a perfect fit. Jordan is thrilled to be part of the SWMA team and is excited to get to know the Upper Elementary students and all of the families at SWMA.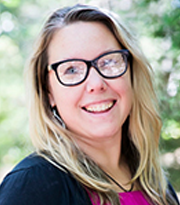 Kelly Robertson
Lead Teacher Middle School
Kelly grew up in New Jersey and relocated to Florida in 2011. As an only child, her parents kept her active and engaged with traveling/camping, music (playing instruments, singing), sports (swimming, skiing, soccer), and volunteer work. Kelly is an avid world traveler and has visited more than 30 countries and continues her love for the great outdoors!
Kelly received her undergraduate degree (B.A.) in Theology from Northpoint College and her graduate degree (M.Ed.) in Education from Regent University. Upon her arrival in Florida, Kelly took an aide position in a Montessori school and immediately went to training as she fell in love with the Montessori philosophy/methods. Kelly received her Secondary I and II credential through AMS and the Houston Montessori Center in June 2012.
Kelly joined the SWMA team in 2013.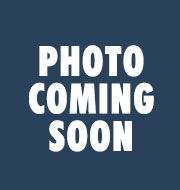 Chris Walker
Chris Walker was born and raised in Atlanta, Georgia, and always had a love for music.  He started playing the guitar at 14, and quickly immersed himself in to the instrument.  As he got older, the guitar allowed him the opportunity to become a professional musician and the chance to play with various bands and artists across different genres of music.  He has toured all over the country and actually met his wife while playing music.  Chris and his wife, Audrie, moved to her hometown, Dallas, Texas in the summer of 2016.
Chris began teaching guitar, piano, and ukulele in several private schools in North Dallas, as well as offering private in-home lessons to students ranging in age from 4 to 65 years old.  While teaching music, he was able to earn his Bachelor's Degree in Elementary Education as well.
After spending six years in Dallas, his wife, their son, and their dog made the move to Walton County in June of 2022.
Chris' son, Jensen, attended SWMA in the Toddler class for the 2022/23 school year and will be in the Primary class for the 2023/24 school year.  Chris is excited to share his knowledge of music, and can't wait to get to know the students at the school.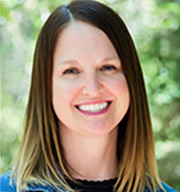 Catherine Beall
Director of Finance
Catherine founded the school in 2004 and held the title Head of School as well as Lower Elementary Teacher from 2004 until the Spring of 2023.  She retired from teaching but remains on staff as the Director of Finance for the school.
She graduated Magna Cum Laude from Louisiana State University with a Bachelor of Science Degree in Information Technology.
Catherine completed the academic phase of the AMS Lower Elementary credential at the Houston Montessori Center summer of 2004 and received her credential upon successful completion in the summer of 2005. Catherine received her Masters of Education in Montessori Integrative Learning through the Houston Montessori Center and Endicott University in Boston in May 2006, with a thesis titled, "Montessori Elementary Education: Nurturing a Universe of Responsible Humans."